*A lone Halfling dressed in black robes approaches Ronagan's Altar beneath Galmair. It is quite dusty, so he cleans it up and then lays out some torches and offers a donation of Rope, Leather Gloves and an Ornate Dagger. He kneels and starts to pray for the town of Galmair*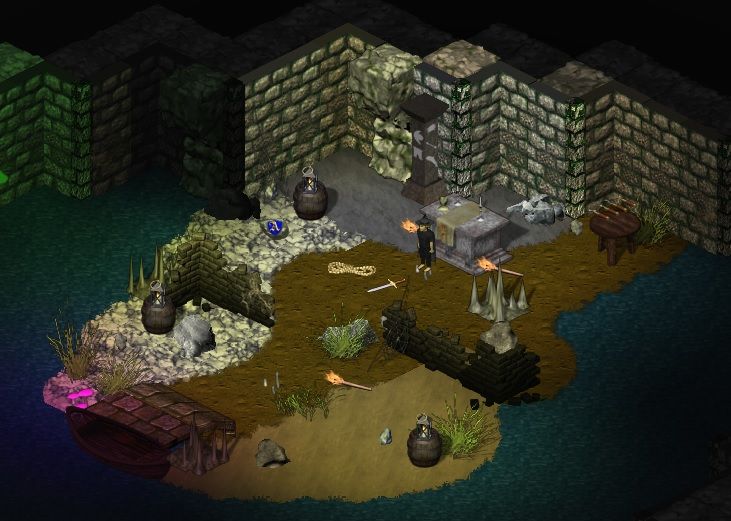 Hail God of Generosity, of Freedom, of Secrecy and of Trickery!
Ronas is the month of the Generosity and is under our divine patron's protection. This summer month has many benefits for people, both material and immaterial. May Ronagan protect and defend merchants, craftsman, the poor and defence-less.
Blessed be the people born in Ronas, for they are quick-witted and fun to be with! Like Ronagan, they do not bow easily to authority and boredom, but are free to pursue their dreams!
Blessed be our Don Valerio Guilianni, who is said to have been born this month! May he have long life and longer profits!
May the God Ronagan bless our town! It's our hope He will stay with us, the town and the Don. May the one in the shadows prosper from our donations, and protect and inspire us with his secret presence! He is the guardian of Galmair, even if we do not see Him! The unseen one can strike at our enemies without warning like a thief in the night, and better dispatch His poison upon our enemies! May they fear what they cannot see!
Hail Ronagan, patron God of Galmair!
*The Halfling rises, crosses his chest with a dagger, and leaves the gifts to return to the World of Light*