(( This will be the official guild board. Assume that most of this is written in elvish unless otherwise stated. Please no discussions on this thread. Also: Note that no one checks this board account very often, so if you want to contact someone via PM, it is better to send a message to one of the Elders specifically ))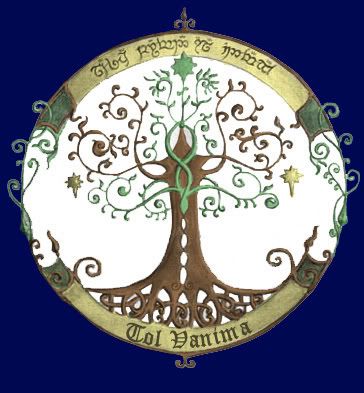 Greetings, Elven Kinsmen. This parchment will display our laws and events. All questions may be sent via dove to one of our Elders, and should not be posted here.
Our Discussion and More Updated Announcement Boards:
((
http://illarion.org/community/forums/viewforum.php?f=62
))
The Elders encourage all elves to take part in the discussions and events of their homeland. Donations and ideas are always welcomed.
Tol Vanima's funds are listed on the main boards, to be updated when deposits or withdrawls are made. These funds can be made available to Elves in need of financial aid, simply contact one of the Elders to ask about this.
The goal of the Elders is to serve Vanima and her people, and to protect Elven tradition. Please do what you can to help them accomplish this goal by making it your own.
Citizens
The current list of citizens is shown at the Tol Vanimas board ((
http://illarion.org/community/forums/vi ... 62&t=33148
)). All citizens have the right to vote, and make use of Tol Vanima's resources. Those who wish to become a citizen can contact an Elder.
All matters concerning the shrine or any religious matters of the Five Creators are to be sent to Najianor, Tol Vanima's recognized priest. Monthly Masses to the Five are held in Vanima, and announcements of their dates can be found on our main boards.
All matters of forestation may be discussed with Kale din'Aerlinn, who has agreed to care for our trees here on Tol Vanima.
The following is written in Common:
For those of non Elven blood who wish to walk our lands, be sure you know our laws well. Tol Vanima is led by a council of three elected Elders, who may be contacted in times of need and are looked to for making decisions that affect the island and her people.
Current Elders:
Damien
Arcia
Deanna Tamillin
Raina Narethil
Jerem Elessar
The following laws apply to all who walk the Island of Tol Vanima:
- All acts of violence are prohibited, save for self defense.
- No weapon is to be carried openly on the island. Members of the Elven Guard may oversee this rule for defensive reasons.
- Resources taken from the island to be used for food or other necessities must be used completely, and may only be used by citizens of the isle. Show respect for the life of the land and do not harm its creatures for training purposes.
- Trees may only be cut in the far northeast section of forest on the island. All trees cut must be replanted.
-Elders or member of the Elven Guard have the right to ask anyone to leave the island via the ferry or teleporter.
-Tol Vanima's resources and tools are useable only by citizens, or those with permission given by an Elder.
Laws may be changed or added at any time, and will be explained with a warning if they are seen to be violated, and if ignored then offenders will be asked to leave the isle. Any questions concerning the laws may be sent to the Elders or members of the Guard.
~The Five Bless us All~
_______________________________________________
((Dies wird das offizielle Gildenboard, nicht das Andere. Nehmt an, dass das meiste in der Elfensprache geschrieben steht, ausgenommen es ist etwas anderes vorgegeben. Bitte keine Diskussionen!))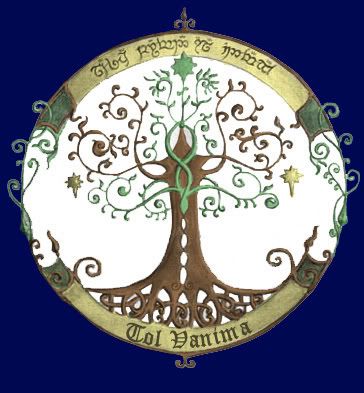 Grüße Elfenangehörige,
dieses Pergament zeigt unsere Gesetze und Ereignisse. Alle Fragen können an einen unserer Elder gesendet und sollten nicht hier angebracht werden.
Unser Brett für Diskussionen und Ankündigungen:
((
http://illarion.org/community/forums/viewforum.php?f=62
))
Die Elder ermutigen alle Elfen Teil dieser Diskussionen und Ereignissen bezüglich ihrer Heimat zu sein.
Tol Vanimas Mittel sind am Hauptbrett angeschlagen und werden aktualisiert, wenn Einzahlungen oder Auszahlungen getätigt werden. Diese Mittel können für Elfen in finanzieller Not verfügbar gemacht werden, kontaktiert einfach einen der Elder und bittet darum (mit Begründung).
Das Ziel der Elder ist es, Vanima und ihren Bürgern zu dienen und die Elfentraditionen zu schützen. Bitte tut was Ihr könnt damit sie ihre Ziele erreichen, indem Ihr sie zu Euren eigenen macht.
Bürger
Die aktuelle Liste der Bürger ist am Brett Tol Vanimas angeschlagen ((
http://illarion.org/community/forums/vi ... 62&t=33148
)) . Alle Bürger haben das Recht zu wählen und Gebrauch von Tol Vanimas Ressourcen zu machen. Die, die Bürger werden möchte, können einen Elder kontaktieren.
Für alle Angelegenheiten betreffs des Schreines der Fünf Schöpfer sowie alle religiösen Angelegenheiten ist Vanimas anerkannter Priester Najianor zuständig. Monatlich werden Messen zu Ehren der Fünf gehalten, Bekanntmachungen der Termine könnt ihr auf unserem Anschlagsbrett finden.
Das folgende ist in allgemeiner Sprache geschrieben:
Für die, die kein Elfenblut in ihren Adern fließen haben und über unser Land treten wollen, seit euch über unsere Gesetze gut im Bilde!
Tol Vanima wird angeführt von einem Gremium, bestehend aus drei gewählten Eldern, welche in Zeiten der Not kontaktiert werden können und alle Belange, die Vanima und dessen Bürger betreffen, entscheiden.
Momentane Elder:
Damien
Arcia
Deanna Tamillin
Raina Narethil
Jerem Elessar
Die folgenden Gesetze gelten für alle, die über die Insel Tol Vanima wandern:
- Alle Gewaltakte sind verboten, außer zur Selbstverteidigung
- Waffen dürfen nicht öffentlich getragen werden (ausgenommen unser Tinechor)
-Alle Rohstoffe die auf der Insel abgebaut werden, müssen vollkommen für weitergehende Produkte verwand werden. Hierbei ist es egal ob sie für Nahrung oder für anderweitige Produktgüter Verwendung finden.
Rohstoffe sammeln dürfen nur Bürger Tol Vanimas, weil ihr Feingefühl für die Natur
es ihnen verbietet, die Natur für eigennützige Zwecke zu verletzen.
- Bäume dürfen nur im Nordwald gefällt und müssen nachgepflanzt werden.
- Mitglieder des Elfenwache und Elder haben das Recht jeden mit der Fähre von der Insel zu beten
- Die Ressourcen und Werkzeuge auf Tol Vanima dürfen nur von Bürgern oder Personen mit Erlaubnis benutzt werden. Diese Erlaubnis kann nur von den Eldern ausgegeben werden.
Gesetze mögen jederzeit geändert oder ergänzt werden. Diese werden im Falle eines Gesetzbruches erklärt und die Gesetzesbrecher werden verwarnt, sollte die Warnung ignoriert werden werden sie aufgefordert, die Insel zu verlassen. Alle Anfragen die Gesetze von Vanima betreffend können den Eldern oder den Mitgliedern der Wache zugesendet werden.
~Die fünf mögen uns alle Segnen~